Online Resources:                   
   Maps on everything you can imagine.
  You can find ancient ruins and cultures here, and modern day countries.
  Ancient History information. Citations available.

-Artist Index - The Heilbrunn Timeline of Art History
    Searchable by artist, timeline, and geographic location.
Biographies on famous people. Citations available.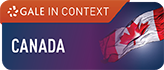 Canadian history or current topics.
    Search through Canadian history by: events, people, places or things.
-Dictionary of Canadian Biography
    Biographies of "famous" and "not so famous" Canadians.
-Digital Public Library of America
    Primary source documents and photos of American history.
    Imaginative Mapping of Manitoba to 1731.
    Advent of Exploration 1731-1795.
    Early European Settlement and Scientific Exploration 1801-1869.
    Developing Geographical Patterns 1870-1969.
    Biographies of noteworthy Manitobans from the past.
    Search the timelines of history, from ancient times to the 21st century.
-United Nations Global Initiative to Fight Human Trafficking
    "Human Trafficking is a global crime." Information is given by continent but you may search by country
     or subject.
Women's studies: search for famous women here. Citations available.

    Includes "The List" of: continents, countries, bodies of water, islands, tallest mountains, driest inhabited
    places and much more!
    Includes Flags of the World and Time Across the World.

     Searchable online encyclopedia. Citations for your eassays are available here.
  Historical events of the world. Easy to search with citations available.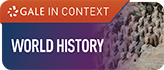 Search for biographies, economics, human rights, religions, countries, wars and conflicts.
Cite your work with: