Online Resources:                                                      
  Search for scientists' biographies. Citations are provided for any books used here.
-Beginner's Guide to Bird Watching
    Information on where to go birding, how to identify birds and more.
    A glossary of biological terms.
    It's all here: earth science, life science, physical science, biology, chemistry and physics.
-EOL: The Encyclopedia of Life
    A searchable database of life-forms on earth: animals, plants, fungi, protists and bacteria.  
-Food and Nutrition (Health Canada)
    Canadian Nutrient File, searchable by food.
    Includes International Food Composition Tables, Nutrition Labelling and Regulations, Food and Drug Act
    and Regulations.

    From 17,000 BCE to curent times.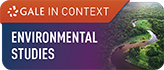 Global reference on environment, energy and natural resources.
    An alphabetical database of symptoms, diseases and conditions.
  Search for medicine and health, diseases and disorders, drugs and substance abuse.                     
    Medical information searchable by symptoms and body systems.
    Also includes conversion tables and clinical calculators.
    A databse of North American birds.
    Includes ethnic recipes by region.
   Science & Technology: chemistry, geology, forensic science, physics, space and astronomy.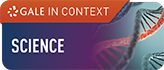 Information on chemistry, math, engineering, biology, earth sciences, physics and astronomy.

-Scientific Timeline: The Royal Society
    A scientific and historical timeline.
    A webcrawler that searches only scientific websites.
    "Veritas Forums are events that engage students and faculty in discussions about life's hardest
    questions and the modern relevance of Jesus Christ."
     This web site includes forums and talks on questions about science and faith.
-Wild Species: The General Status of Species in Canada
    This database contains plants and animals native to Canada.

    Includes alphbetical index.

      Online encyclopedia. Citations are provided here.
    Includes alphabetical index.
    Includes alphabetical index.
-World of Scientific Biographies
    Searchable by alphabetical index, branch of science, and historical period.
Cite your work with: