Online Resources:                                      
    A web site dedicated to all branches of Mathematics. Provides definitions and examples with questions
    and answers.
   If you love mathematics or need help in mathematics, this site has everything from arithmatic to calculus.
  Easy to search eBooks on mathematics. Citations provided.
    A mathematical dictionary.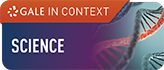 Math is a science. Search for it here.

    Searchable online encyclopedia. Citations provided.
Cite your work with: