Online Resources:                            
    Biographies. Search for author information here.  Citations are provided.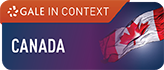 Search for Canadian authors here.
    Search for Canadian authors and Canadian literature.
    A list of contemporary Canadian poets giving a short bio of each, a list of their writings, and their
    writing philosophy.
-Digital Public Library of America
    Primary source documents and photos of American literature.
    Greek, Roman, Norse, Celtic and Native American mythology. Included is information on religions and
    folklore and all can be searched by geographical region.
-Folklore and Mythology Resource Guide
    An abundance of information on folklore and mythology!
     "Open and free access to literature and other writings."
     A huge database that holds historical information as well as literature.
     It includes audiobooks.
     Includes Shakespeare's: Plays & Poems, Life & Times (info on his life, the stage, society, trades, history,
     ideas of the times)and other reousrces.
-Jane Austen Society of North America
Literature reference books. Search for authors and critical analysis.

-Literary Terms and Definitions

    An alphabetical list of the language used when exploring literature.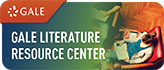 Biographies, literary criticism, work overviews, timeline and additional resources.
    Page by page translation into everyday English.
-South Africa AODL: Overcoming Apartheid Building Democracy
    A searchable database on "the racial tyranny of apartheid."
-Theater & Costumes: A Shakespeare Guide
    A guide to the Shakespearean world with links to his language, costumes, characters and more.

     Searchable on line encyclopedia that provides citations.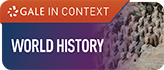 Search for authors and literary events.
Cite your work with:
What is a scholarly journal or a peer reviewed article?
The table below provides you with a comparison between scholarly journals, magazines, and trade publications:
 

 Scholarly Journals

Magazines

 Trade Publications

Authors

Academics and experts in the discipline or field who are always identified

Professional writers, not necessarily experts; writers are not always identified

Industry experts, professionals, or practitioners who are not always identified

Purpose

Facilitate scholarly communication between members of a particular academic discipline and/or the public

Provide general information and entertainment to a broad audience

 

Provide information to members of a particular industry or profession

Content Description

Extensive research articles and analysis written in formal academic styles; some of these types of articles can be considered primary sources

May include scholarly review articles or news sections which briefly report on new research; these are not research articles

Plain covers, and generally more charts, graphs, and illustrations than photographs; sometimes advertising

Often have the word "journal" in the title

Information is always specific to a particular academic discipline or field, and usually requires professional or academic knowledge to be fully understood

General interest articles that can include a mixture of fact, anecdote, and/or opinion

Glossy covers, many pictures, extensive use of colour images, and usually much advertising

Often called "popular magazines"

No special vocabulary or knowledge is generally required to understand

Exclusively professional, industry, or trade information

Articles can be fact, anecdote, and/or opinion.

Usually have colourful covers, and quite often advertising specific to the profession, trade, or industry

Often require professional knowledge and vocabulary to be fully understood

Publishers

Academic organisations

Commercial publishers

Usually professional and trade organisations

Citations, footnotes/endnotes, and/or bibliographies

Always

Usually none

Sometimes

Peer Reviewed

Almost always

Editorial board members are listed in each journal issue, and/or on the journal's website.

 No

 Very rarely

Examples of subscription publications

Canadian Journal of History

The Linguistic Review

Journal of Abnormal Psychology

Journal of Biomechanics

Maclean's

National Geographic

Psychology Today

Sport's Illustrated

Scientific American

Canadian Banker

Food in Canada

Sight and Sound
This table was taken from the Simon Fraser University Library web site.